This Offer Is 100% Risk-Free For You
Get Audika PRO At An Unbeatable Price
Try It For $1 For 7 Days!
If at any point before 14 days you feel that our Pro level for Audika is not right for you just shoot us an email and you'll never get billed again!
We'll even give you back your $1 if you'd like.
Fair warning though… This offer is 100% optional. 
You can always purchase more credits inside the members area, however they'll be more than double the price then the discounted rate you're locking in today. 
And you do NOT get the Commercial License or the NEW Neural and Wavenet voices we'll be adding.
There is NO exception to this! 
If you prefer to bypass more expensive options and profit MORE with as little work from your part as possible, We highly recommend securing this special offer.
We may never offer it again.
Congratulations!!! You have secured Audika for your Business. Thank you for trusting us and coming on board!
Before you go ahead and access your account - there's just something we've prepared exclusively for you that we'd like to show you...
This Exclusive PRO License Is VALID FOR FIRST 50 BUYERS ONLY. ACT NOW HURRY!
Congratulations! You've Done It!
Congratulations! You Have Made It to the Other Side. 
You've Added the Best, Artificially Intelligent Audiobook Creator Platform to Your Arsenal.
You're Now Equipped With the Same Exclusive System That We Use to Profit Thousands of Dollars Per Month by Leveraging the Power of Audiobooks and the Podcast Industry.
But Before We Send You Off to the Members Area There's One Very Important Thing for You to Consider Before You Start Having Audika Create Mesmerizing Audiobooks.
And That Would Be… Scaling!
Hit The Discount Button Below
Want to Lock in Your Discounted Rate and Scale Your Business Income at Will With Audika EVERY Month?
SuperCharge Your Audika Account With Extra Characters and Unlock Premium Wavenet & Neural Voiceovers With Audika PRO License
If Yes, Then Read Carefully The Rest Of This Page
Look, if You Are Planning to Go BIG With Audika You May Want to Consider These Points:
Are you planning to leverage Audika to create AudioBooks & Podcasts to scale your Audience, subscribers, and PROFIT, FAST?

Are you planning to start your own Niche sites empire with Audika?

Are you planning to start selling AudioBooks or Podcasts on Scale to your clients for a premium price?

Are you looking to use the Best of Wavenet and Neural Voices to leave your competition in the Dust?
You see, the offer that you purchased on the previous page was for a Heavily discounted. One- Time payment for a specific amount of credits and without Wavenet or Neural Voices. 
However, as a brand new member of Audika we wanted to offer you an opportunity to LOCK in for a discounted rate EVERY single month…
Just Imagine How Much Profits You Will Be Making Per Month With Audika PRO Commercial License
We'll let you in on a secret--Our convert text to voice technology API is powered by the best of Google's AI technologies.
WaveNet technology has been described by Forbes as "the biggest breakthrough in artificial voice generation in more than two decades."
Rather than stringing syllables together, WaveNet uses a set of complex rules to determine how each soundwave should be formed, so:
Certain syllables are emphasized more.

There's natural pauses for breath

The voice has different tones that make it sound 100% natural
This makes WaveNet the closest to human speech of all the technologies available on the market today.
Sounds awesome, right? We think so too.
Now, you have the opportunity to make sure Audika is always on your side for all your Content Marketing needs.
PLUS today, all you have to do is put down ONE DOLLAR to lock in your discounted rate as well as our Commercial License.
Then 7 days from now, your account will be automatically renewed and replenished with fresh credits for you to use at your discounted rate.
We also like rewarding those people who recognize an amazing opportunity when they see it. 
So as a Special Bonus for locking in your monthly credits, we're gonna give you the Commercial License as a FREE bonus so that you can use Audika to bring more profits with more Audibooks and Podcasts.
This alone is easily a $650/year value.
200,000K Characters/month

Download/export Your Audio In 1-Click

Access to all 220+ Wavenet & Neural voices (Advanced Voiceover)

Unlock Audio embeds

Share Your Audio on Any Website In 1 Click

Preview Your Audiobook Before Exporting!

Full Customization Of Pitch, Voice Style & Speed of Audio

Premium Support 

Commercial License Included
500,000K Characters/month

Download/export Your Audio In 1-Click

Access to all 220+ Wavenet & Neural voices (Advanced Voiceover)

Unlock Audio embeds

Share Your Audio on Any Website In 1 Click

Preview Your Audiobook Before Exporting!

Full Customization Of Pitch, Voice Style & Speed Of Audio

Premium Support 

Commercial License Included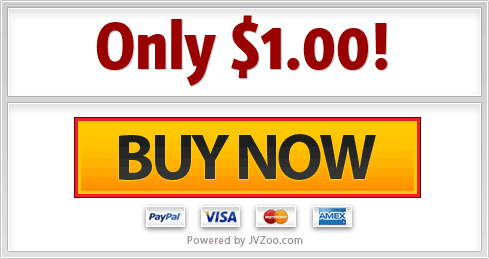 Try Audika PREMIUM At $1 For 7 Days & then $47/month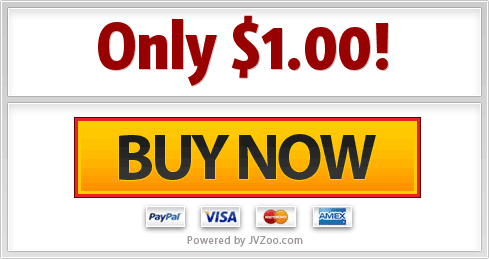 Try Audika LITE At $1 For 7 Days & Then $27/month
© 2022 Audika All Rights Reserved