ATTENTION - This Exclusive Offer Is For First 100 Buyers ONLY
Here's Everything You Get Inside Audika Bundle
Exclusive Launch Special - Get The ENTIRE AUDIKA BUNDLE Offer With All Upgrades For A Huge 93% Discount Today! (Limited Time Offer)
Turn Any Ebook Into an Audiobook in Just 60 Seconds 

Create & Sell Audiobooks for Top Dollars Without Even Speaking a Word

Access to 220+ Voices

Use Them as Lead Magnets to Build an Audience.

Export in Any Language to Reach Millions of People. 

Audiobooks With Natural Human Sounding Voices!

Download Your Audiobook in Mp3 Format 

Stream & Share Your Audio on Any Website With 1 Click

Start an Instant Podcast and Build Your Fanbase.

No Recording Equipment, Microphone, Editing Software or Experience Required!

Preview Your Audio to Hear How It'll Sound Before Exporting!

Characters Allowed On FE: 100k Characters

Choose the pitch, voice style & speed of your audiobook

No Need to Hire Voice Over Artists

No Need to Record Your Own Audio

No Need for Expensive Microphones
200,000 - 500,000 Characters/month

Unlimited Downloads/exports

Access to All 220+ Voices

Includes Wavenet and Neural Voices

Unlimited Audio Embeds

Premium Support 
Unlock 1 Million Characters In Agency Account

Agency License Included

Unlimited Downloads/exports

Access to All 220+ Voices

Includes Wavenet and Neural Voices

Unlimited Audio Embeds
Fully Cloud-Based Searchable Platform

1 Million + Royalty Free Stock Images

1 Million + Royalty Free Stock Videos

1 Million + Royalty Free Stock GIFS

5K + Royalty Free Stock Music Tracks

20K + Royalty Free Stock Vectors

1k+ Animated Icons

10K+ Illustrations

Sell unlimited assets to clients & earn like big boys

Complete designing 

Unlimited downloads with no fee 

Social sharing feature

Inbuilt image Editor 

Premium Quality Support

Commercial license
Exclusive Reseller License

Resell Audika & keep 100% profits for yourself.

Use all our DFY marketing materials.

We will manage the support for your customers
© 2022 Audika All Rights Reserved
USE COUPON "AUDIKABUNDLE" FOR $30 OFF Today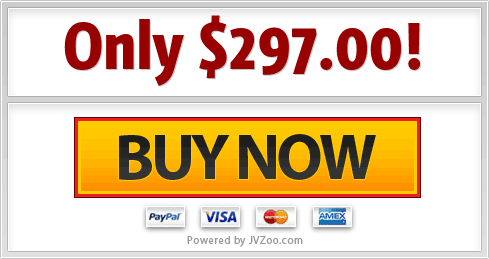 If You Buy Audika Bundle Offer Today, You Will Get
5 Exclusive Bonuses Worth Hundreds For FREE
If you're starting your show from scratch and you're doing everything yourself, then you need all the help you can get.
While recording and publishing your own podcast may sound simple enough, there are actually a lot of things that happen behind the scenes. 
Planning and creating content, editing your podcast audio files, marketing, and promoting your show will take their toll on you if you don't know what you're doing.
AudioBook Profit Secrets is a step-by-step blueprint for launching a profitable Podcast.
High Paying Client Secrets Video Training
How would you like to start DOUBLING, TRIPLING, QUADRUPLING... Or Even 10X Your Income Starting This Month?
First of all, why we go for high paying clients? Who are these people? They are not just your average customers. Instead, they are those who are willing to pay you double, triple or even 50 times more than what you would earn from your average customers at the same amount of time invested. Why is that? It is because they are the high-end clients who understand more on the value you offer.
Besides, these people are who we see as "ideal clients" and "long-term clients", who you can make a difference with and you love to work with. Let us see to these options here. Coaching 100 or even 1000 separate low ticket clients and coaching one high paying client to earn the same amount of money. So, which is more efficient to you?
If you are a blogger, online business owner or niche marketer, tapping to other niche market would be a good idea to make more money online.
Many people publish their podcasts for free, and that is good for marketing purposes so you can get your name and brand in front of a wider audience and sell more products and services. But there are also a number of ways to make money directly from your podcasts. 
The challenge is that if you are not familiar with the topic of the profitable niche that you choose, you may find it difficult where to look for relevant content especially in the podcasting niche!
Traffic & Conversion Secrets
Learn how to get your website traffic to buy from you instead of just looking around!
Traffic is indeed the life-blood of any website. And if you are an online business owner, chances are you may also have a website for your products or services.
If you are having some problems in generating traffic to your website and making those traffic buy your products, you are not alone.
But the good news is that inside this audio podcast are some valuable information that you must listen to as this is a huge help for your business to make it profitable.
UNLIMITED Email & chat Support
For as long as you're a Audika member, you get UNLIMITED Email Support. We're talking about whatever issues you may have, questions that arise, and most importantly getting clarity on how you should run specific areas of your business.
If we are unable to answer your question via email we will provide additional FB Messenger support so that you are always focused on scaling your Business.
USE COUPON "AUDIKABUNDLE" FOR $30 OFF Today