Don't Forget! Audika Agency Comes With Our
30 Day Money Back Guarantee
If you feel you are not satisfied for any reason, just let us know and we'll send you a refund.
So, it's totally a 100% Risk free deal!​
Click The Buy Button On This Page and Secure Your Agency License.
Now, it's time to get over all the odds & take complete control of your life.
With your access to Audika, you've seen the HUGE benefits that it provides for every business owner, & how critical overlooking the same can prove for your online business.
Now, just imagine the huge profits you can tap into the immensely powerful AudiBooks & Podcasting industry & provide high in demand Audio content services to tons of hungry clients out there.
We're talking about thousands of hungry business owners… all glued to your marketing agency, and then running after you in order to boost their business profits.
This Is Your LAST CHANCE To Get The Audika Agency Upgrade:
Offer AudioBook Services | 150% Increment In Sales | ZERO Tech Skills Required
It's Time To Make 6 Figures Each Month Using Audika Agency License In 3 Simple Steps
Use Our DFY High Converting Sales Material (Pages, Funnel, Videos) to Sell Audika To Hungry Clients
Set Up your pricing Structure and Accept Payments In Your Bank Account
Login To Dashboard & Offer AudioBook Service To Your Customers In Minutes
Here's Why Getting Audika Agency Is A Total No Brainer Investment
Grab a limited time Agency license to directly sell Audika and charge a monthly recurring amount.

Get your own 5-6 figure business by selling Audika risk-free, Let us do all the work whilst you sit back and get paid

Get instant benefits- Use our high converting sales pages, videos, graphics and other marketing material.

ZERO tech or marketing experience needed!
Unlock 1 Million Characters In Your Agency Account

Unlock 220+ Premium Voice Over..

Includes Wavenet & Neural Voices

Offer AudioBook Creation Services For Top Dollars 

Charge Monthly or Huge One-time Fee From Your Clients

Unlimited Downloads/Exports

100% Newbie Friendly - Zero Tech or Marketing Skills Needed

Zero Monthly Fee. 

Unlimited Audio Embeds
Here's what you get today with the Agency upgrade
Get Audika Agency License 
For Just $497 Only One-Time Price Of $177 Today
Start Your Own "Profitable AudioBook Agency" & Make 6 Figure Profits By Charging $500-$1000 Per Client With ZERO Grunt Work With This AUDIKA EXCLUSIVE AGENCY LICENSE UPGRADE
HURRY! Price Increases In...
You Are Very Close To Accessing Your Audika Account!
WARNING - This Special One-Time Invite Upgrade Is Limited To First 75 Buyers Only
Get Audika Agency License 
For Just $497 Only One-Time Price Of $177 Today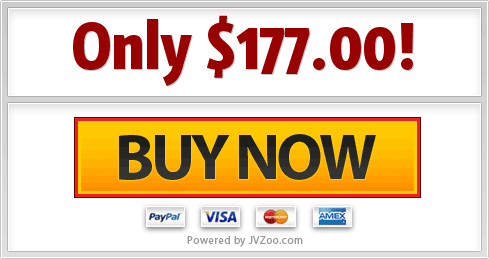 © 2022 Audika All Rights Reserved
This Is Your Ultimate Roadmap To A Secure Financial Future
Unlock Premium Benefits Worth $3k-$5k With Audika Agency License Today
DFY HIGH CONVERTING SALES PAGES
PROFESSIONAL VIDEO SALES LETTERS
OFFER AUDIOBOOK SERVICE & CHARGE MONTHLY OR ONE-TIME FEE FROM YOUR CLIENTS
With our DFY high converting sales pages. All that you need to do is make it live on your domain. Our copy will turn your visitors into paying customers month after month. No more wasting your time creating sales pages or chalking out the funnel yourself. Start enjoying massive engagements and Sales with our 'Ready To Sell' sales pages.
Forget about writing your own video sales letters! Simply use our high-converting VSLs and engage with your users without any of the grunt work.
You will be able to offer AudioBook service to your clients by using all our DFY marketing materials and charge them any price you want. 
We've made everything simple & easy for you. Our premium customer support team will manage product delivery, training and provide excellent  support round the clock. All that you need to do is sell Audika to hungry audience & get paid.
Start Your OWN Ready-To-Profit Agency Without Paying
$5k-$10k/month product development cost.

$2k-$5k/month marketing cost

$2k/month support cost

$3k/month maintenance cost
Charge Monthly or Huge One-time Fee From Your Clients

Unlimited Downloads/exports

Unlock 220+ Premium Voiceovers

100% Newbie Friendly - Zero Tech or Marketing Skills Needed
Unlock 1 Million Characters in Your Agency Account

Includes Wavenet & Neural Voices

Offer AudioBook Creation Services For Top Dollar

Unlimited Audio Embeds